2forU Design & Gallery in Fish Creek, Door County, features local artists. View art in a design studio offering photographic services and printing.
.
2forU Gallery features Door County artists
Come in and explore Door County, and beyond, through Heidi's eyes as her intimate natural close-ups and the intriguing landscapes of Door County, Bulgaria, and Europe inspire conversation and contemplation.  Heidi's work has been included in Annual Juried Expositions at the Hardy Gallery, the Miller Art Museum, and Art League Exhibitions.   photographydoorcounty.com
Visitors to 2forU Gallery in Fish Creek meet our featured local artists, Ed Fenendael and Fran Vail, through their work.
Fran's is an "artist with a passion for birds and watercolors is giving bird watchers, hunters and wildlife enthusiasts a new perspective on Midwest game birds …" (quote from Peninsula Pulse's "Celebrating Wings in Watercolor" click here to read it) She is also known for her "loosely realistic" paintings of landscapes, still life and portraits. Fran offers private watercolor lessons in Door County in August.
Fine Art watercolor reproductions by Ed Fenendael.  Ed's paintings portray the beautiful simple, rural, pastoral scenes that surround us. Ed loves the "spontaneity, the freshness, and the excitement of watercolor." view Ed's works available in 2forU Gallery  In the Summer Ed watercolor teaches classes at his studio/gallery, Windmill Farms, and around Door County.
2forU Gallery's previously featured artists included Arthur Hopper and Dee Hopper realistic and abstract watercolor, Kerry Vavra realistic watercolor paintings, and Madonna Siles expressionist oil pastel landscapes. Kerry's nautical portraits include Chicago Fire Boats, Sturgeon Bay ships, and Tugs. view Kerry's work.
~ ~

Would you like a thoughtful artistic photo featuring a person, favorite pet, a landscape or building? Heidi Atanasov will work with you on location in Door County. Contact her at 2forU Design to discuss your session.
.
ARTISTS
Heidi Atanasov
Online Gallery
Featuring Door County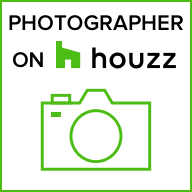 2forU guest artist
Ed Fenendael info.
website.
article 1. article 2.
2forU guest artist
Frances E. Vail
website – Wings
article in Pulse
---
2forU Design & Gallery
4140 Bluff Lane
Fish Creek, WI 54212-0791
(920) 854-7770
---
OPEN FOR
Drop off & Pick up
Wear your mask
Hand sanitizer at the door
Monday – Friday & by appt.
call for current hours
Follow us on  Facebook
Follow us on Instagram
about
2forU Design and Gallery
was established in 1998 as
CR Photos by
Carole & Ron Vande Walle.
2forU Design specializes in
* Copy photography for artists use on websites, advertising and Fine art reproductions
* Commercial & family photography: business/cottage, dogs/pets, children/sports
* Services: photo/slide/negative scanning, old & damaged photos digitally restored, graphic design and custom photo editing. client samples
* Web Design & Graphic Design. sample website
* Printing: 4×6 Kiosk photos, Giclee prints/High quality archival enlargements, die cut Senior  wallets, Fine Art Reproductions, repositionable water proof adhesive fabric.  more information
* Computer Help needed? meet with our local specialist, Georgi Atanasov owner of GA Computer Services at 2forU or on location.
2forU Design's professional scanning services turn your tin types, glass negatives, negatives and slides (35mm, 120, 220), family photos and heirlooms to digital and prints. We offer archival high quality giclee prints on luster, re-positional adhesive fabric, vinyl adhesive, wallpaper, as well as fine art reproductions on watercolor and canvas papers. Our professionals have over 25 years combined professional experience.
High quality canvas gallery wraps of your favorite photo or original art work make great gifts and resale art!